Model Eye Color:Brown
Nude Lens Color:Cocktail Blue
PROTECTED COLOURS PROTECTED EYES
The layered lens technology keeps the colour design sandwiched between two layers of the lens material to better preserve the colours and to keep the pigment from touching your cornea directly.
LENSES DESIGNED FOR COMFORT
We work hard to ensure our lenses lead the market in quality and comfort. The tear rotation edge structure keeps your eyes naturally hydrated by letting your tears pass through behind the lens.
FDA Approved Quality
Fresh Lady contact lenses are manufactured to international safety standards FDA and CE marked. Just as safe as any conventional lenses you buy at the pharmacy.
Note: The effect of glasses worn by eyeballs of different colors may be inconsistent with that worn by models.

Blue Margarita - Fascinating and sweet look.

If you like vibrant blue, then this blue margarita must be your first choice for attracting the eyes of the lover of your dreams. The clearly visible texture 100% restores the real iris. The sparkling sapphire hue has an ice white hue, which brings you a natural refreshing feeling and an eye-catching look at the same time.It's like a glass of margarita, stirring blue curacao and tequila with lime juice, as long as you sip it lightly, you can hardly put down the glass, it's refreshingly sweet and tart. With blue margarita, your eyes will reveal the yearning for sweet and sour love, It's attracting him to slowly approach you.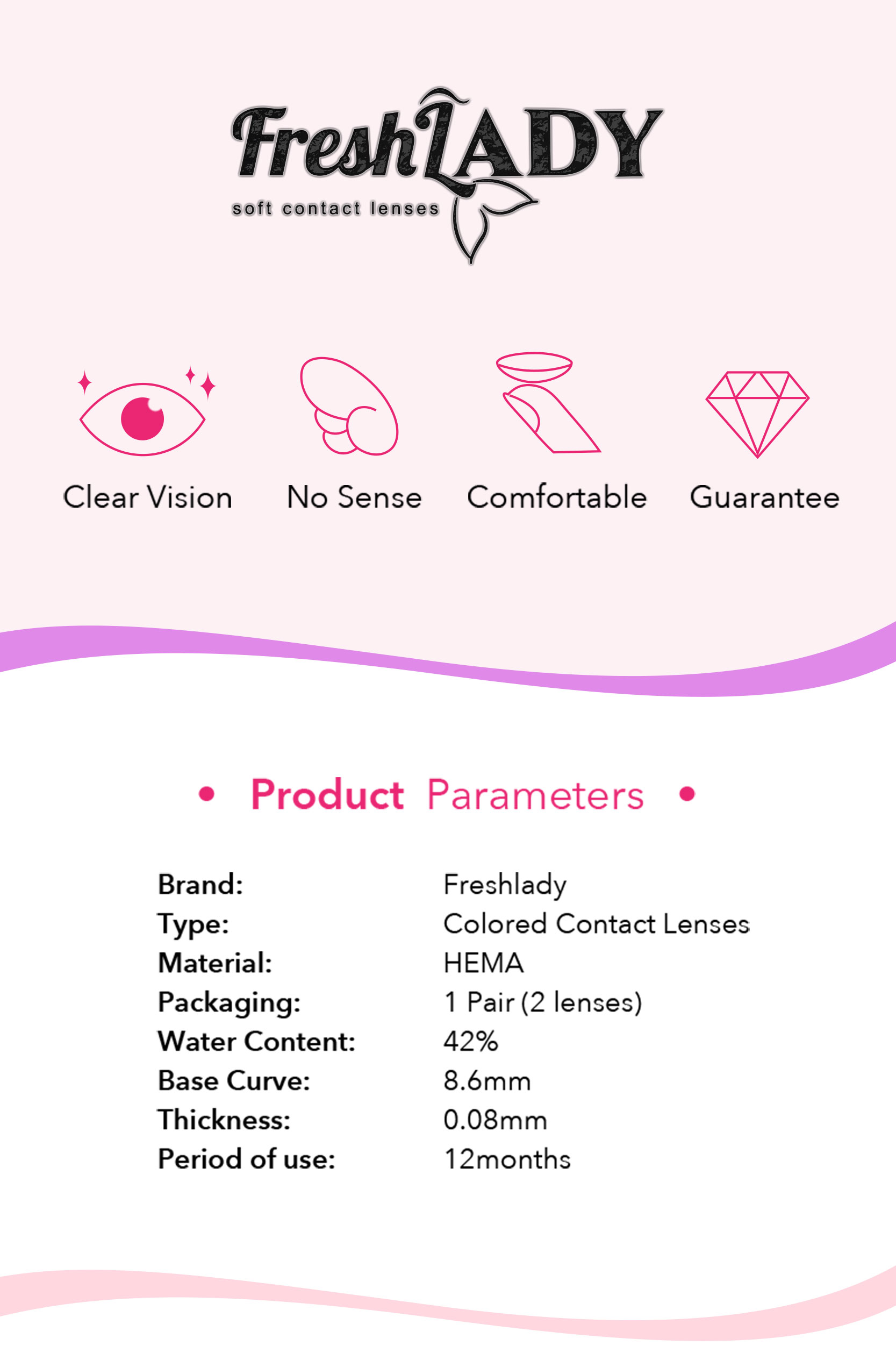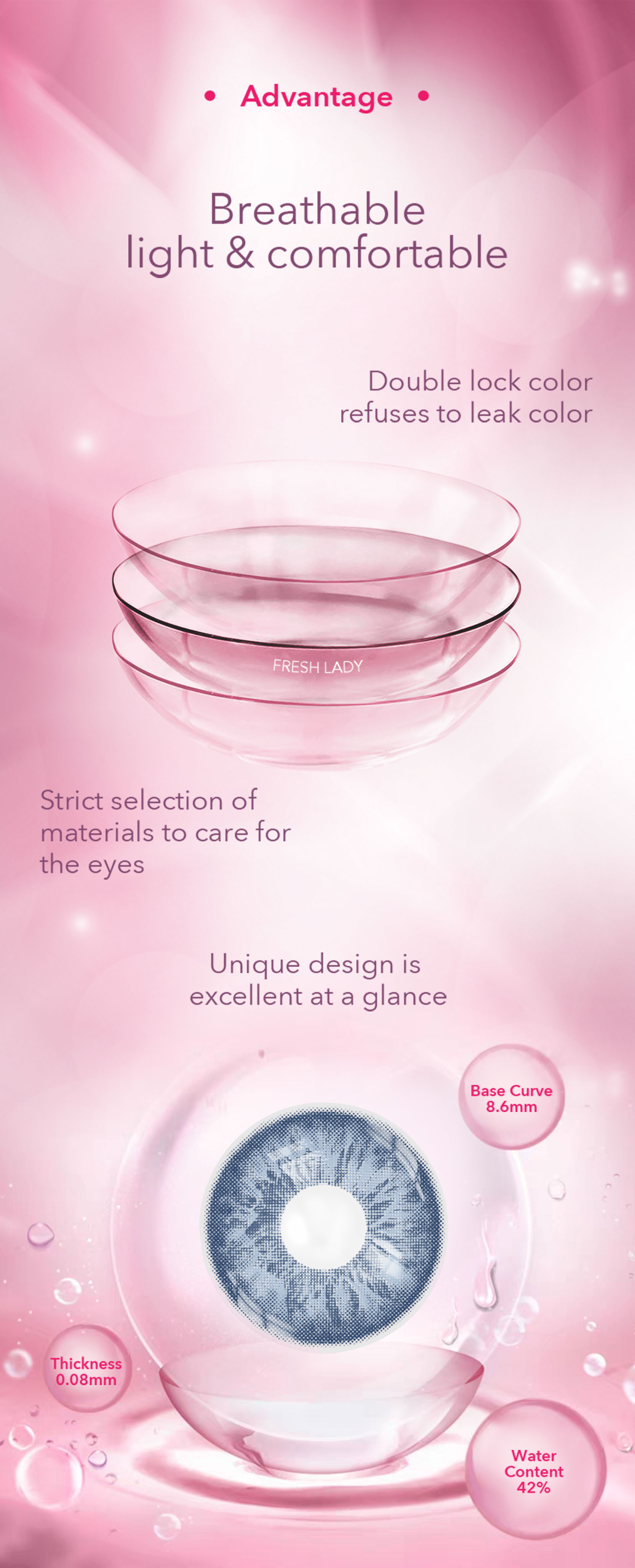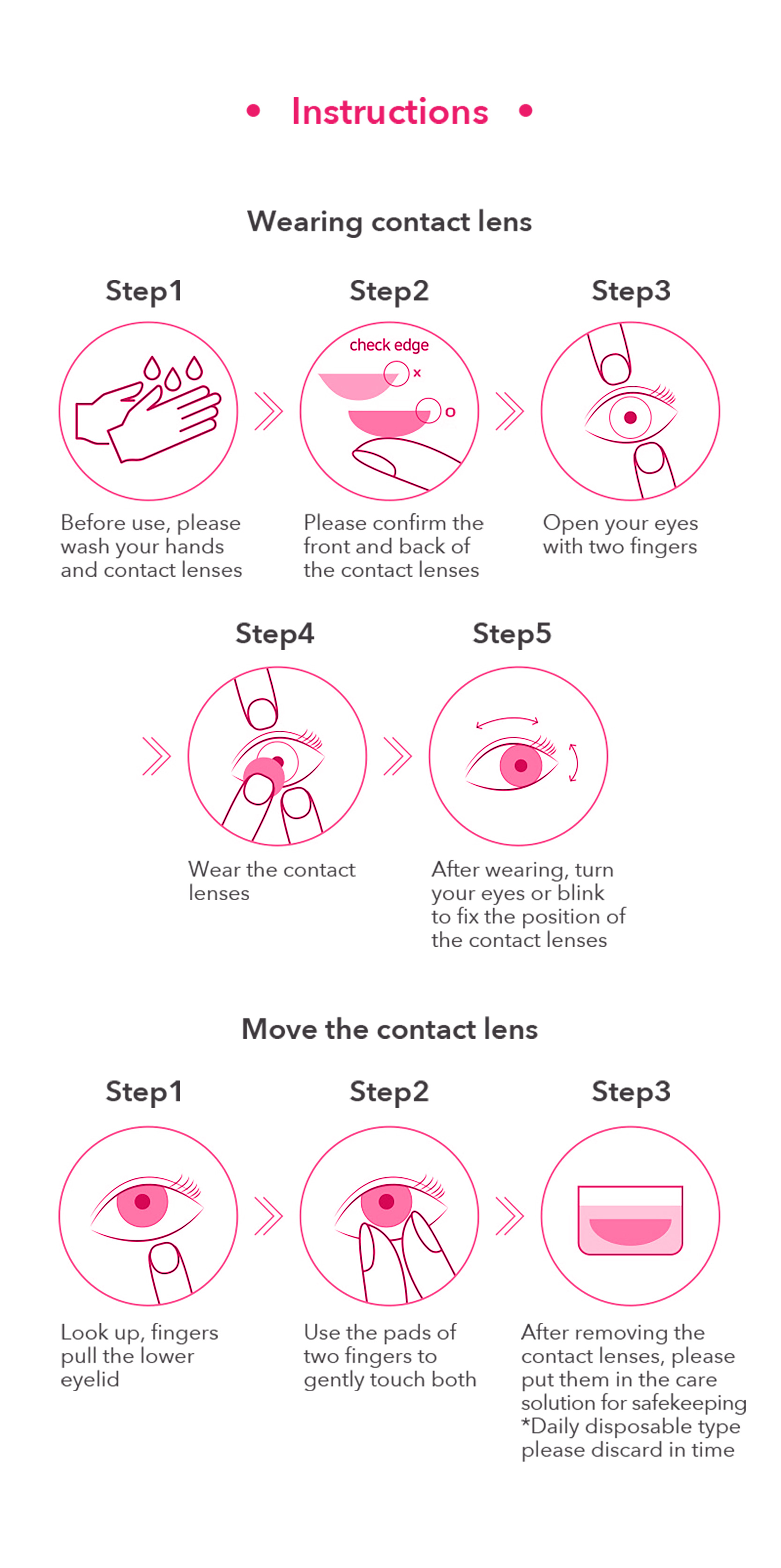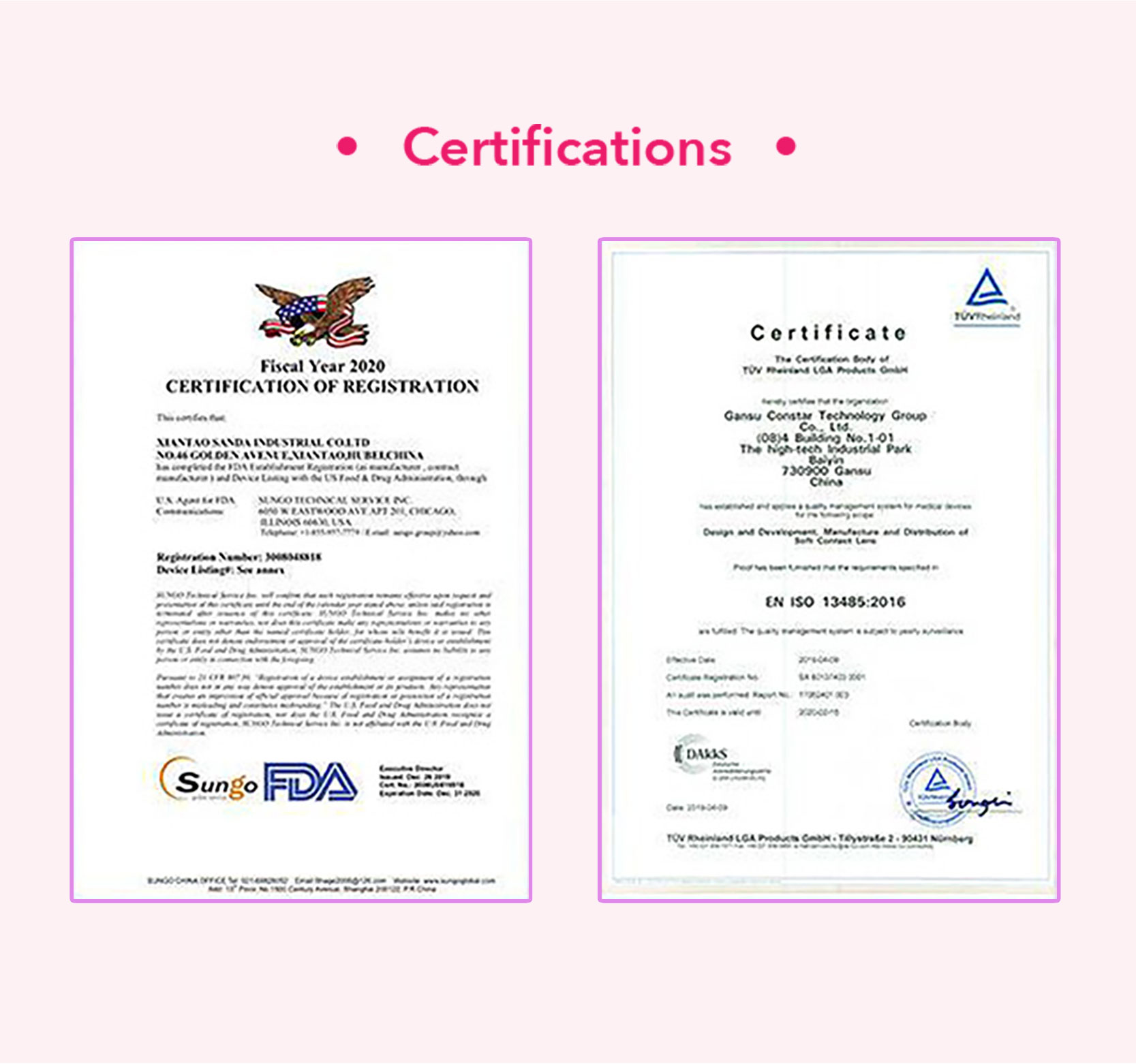 1. Before the first time wearing, please soak the lenses in multi-purpose contact lens solution for at least 6 hours.
2. Please take off your lenses before sleeping.
3. Please do not attend any water sports when wearing lenses.
4. Always wash your hands before wearing, removing or handling your contact lenses.
5. Rinse and scrub your lens every 2-3 days to prevent protein precipitation which is not good for eyes.
6. Insert lenses before putting on make-up around eyes, and take off lenses before removing make-up.
7. Contact lenses are not one size fits all, please check with your Eye Care specialist to make sure whether the parameters are suitable for your eyes before purchasing.
Example contact lens prescription
Date of exam
: 2020/12/31 (date of your check-up)
Expiry date
: 2021/12/31 (expiry date for your prescription, usually a year)
| | | | | | |
| --- | --- | --- | --- | --- | --- |
| | Base Curve (BC) | Diameter (DIA) | Power / Sphere (SPH) | Cylinder (CYL) | Axis (AX) |
| OS (Left Eye) | 8.5 | 14 | -1.5 | -1.25 | 10 |
| OD (Right Eye) | 8.5 | 14 | -1.25 | -1.25 | 10 |
BC

Determines to meet the curve of your eye; written in numbers or words: flat, median or steep.

DIA

Indicates your contacts' width to make sure they'll cover your cornea properly.

SPH

Uses "+" for farsightedness (hyperopia)

(Which we don't support for now)

and "-" for nearsightedness (myopia)

(Which we support)

.

CYL & AX

The two parameters are required to correct Astigmatism

(which we don't support for now)

.
Free Shipping Worldwide For Orders Over $29

Countries

Delivery Time (Natural Days)

Germany, United Kingdom, France, Netherlands, Spain, Singapore, Sweden, Belgium, Denmark, Luxembourg, Poland

7-14 Days

United States, Australia, Portugal, Hungary, Italy, New Zealand, Finland, Canada, Thailand, Malaysia, Ireland, Estonia, Cyprus, Slovakia

10-20 Days

Mexico, Greece, Croatia, Vietnam, Lithuania, Latvia

15-25 Days

Russia, Austria, Slovenia, Romania, India, Turkey

20-35 Days

UAE, Bulgaria

35-50 Days

Saudi Arabia, Pakistan

>35 days

DHL Express (In normal situation)

Please contact our customer service

Within 7 Days

Note:

1. Other countries not in the list, please see the actual payment page or contact our customer service.

2. This table is for reference only, please see the exact shipping cost and delivery time on the actual payment page.